If Lin Beifong is also your hero, reblog this.
Team Beifong!
Watch
Girls. Seriously. korranation: Full episode of The Legend of Korra 105: The Spirit of Competition 5/7/2012
Korra Nation: 'The Legend of Korra' Premiere: Live... →
korranation: We're excited to let you know that The Legend of Korra premiere is live RIGHT NOW on KorraNation.com. And there's even more Korra goodness than you thought. Here's what you'll find: I. From Aang to Korra: A look back at Avatar: The Last Airbender and a glimpse into what's to come in The… FRAK YEAH!
7 tags
Reimagined Miyazaki/Ghibli Film Posters →
Just wonderful. Makes me want to watch these movies again, however I STILL haven't watched Porco Rosso and I know it's awesome.
Toughest Comics Question Ever...
gailsimone: For International Women's Day, I am asking everyone to name their ONE favorite female-identifying character each for DC or Marvel. This is your all-time favorite from each publisher, and no cheating is allowed. Who do you choose? I don't read much Marvel or DC, but from the top of my head: Marvel: Gertrude Yorkes (Arsenic) from The Runaways. I identify with her cynicism...
4 tags
3 tags
5 tags
"What?! C'mon, you were pushing rope! (Seriously, Pam is the best and my..."
– Pam Poovey. Archer Season 3 Episode 7 "Crossing Over"
Damn you, cyclopsrock, for making me look up... →
Woman: Can I have birth control?
Government: No.
Woman: I got pregnant because I didn't have birth control and I don't want the fetus. Can I have an abortion?
Government: No.
Woman: I gave birth to my child but since I wasn't expecting it, I can't afford daycare. Can I have help paying for it?
Government: No.
Woman: Well, why can't I have birth control?
Government: Because. Sex isn't for recreation.
Woman: It can help regulate my period and benefit me in other ways.
Government: Too bad.
Man: For no reason other than for recreational sex, may I have birth control?
Government: Do you have a penis?
Man: YES, YES I DO!!
Government: WELL HOWDY, VALID CITIZEN. You can buy condoms by the dozens. Here, here's a pack of special condom for "His Pleasure." Oooh, these come in different colours and flavours. Here, try these. They have ribs on them. And this one glows in the dark!! LOL OMG DICK LIGHTSABER!!
Government: But seriously, you're a man. You can do what ever you want.
Woman: But-
Government: Shut up, you sinning, freeloading hussy.
7 tags
5 tags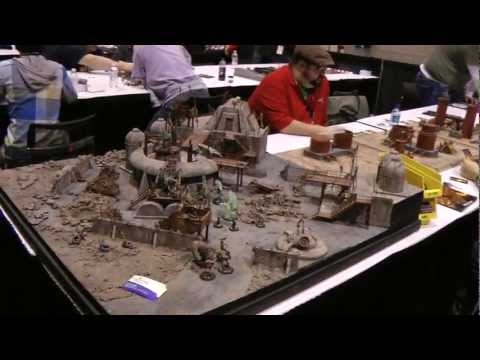 I Heart Enforcers: East 2012 shirts are Live! →
iheartenforcers: They are available for purchase (with $2 donation for each, or 100% of the proceeds, going to Child's Play) here! I've tried to accomodate every shape and size of human I can (don't believe me? behold this madness) but am more than happy to try and find a solution for you if you have a…
3 tags
"It would be rude not to eat her pie. Which I assume is not only hot, but almost..."
5 tags
6 tags
5 tags
3 tags
Car decals.
You know those cliche stick figure decals of family members you see on the back of cars? Well I want one for my car, but instead it will be Meeples from Carcassonne. Blue for Jeremy, green for me, and 3 cat shaped ones. They will be tile pieces instead making a castle with the cats on the farm and in the castle. That would be awesome. I must make this a reality.
3 tags
5 tags
1 tag
The More You Nyan →
I am saddened that my boyfriend doesn't know the... →
3 tags